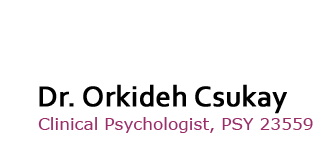 Postpartum Depression
Three Different Types of Postpartum Depression
Baby Blues - It is pretty common for mothers to feel the baby blues after childbirth. These

feelings usually last from a few days to a few weeks. Symptoms of baby blues may include:  Mood Swings;

Anxiety;

Irritability;

Crying;

Decreased Concentration; and

Trouble Sleeping.



     2. Postpartum Depression – About 10% of women experience postpartum depression. At first,


it may appear to be the baby blues but it lasts longer and the emotions are felt more intensely


and interfere with the mother's ability to cope with every day tasks. Symptoms of postpartum


depression may include:

Sadness;

Guilt;

Mood Swings;

Extreme tiredness;

Feeling overwhelmed;

Changes of appetite;

Withdrawal from family and friends; and

Thoughts of harming yourself and the baby. 
It is important to seek professional help from your medical doctor or a mental health provider (social worker, psychologist or psychiatrist). The earlier you begin treatment, the earlier you may recover.
     3. Postpartum Psychosis – This is a rare condition. It typically develops within the first two weeks after delivery. Symptoms are more severe and may include:
Confusion and disorientation;

Hallucination and delusion;

Paranoia; and

Attempts to harm self or the baby. 
 If you suspect that you are developing postpartum psychosis, seek medical attention immediately.